Video area
Before you can add a video to your publication you need to upload it to a video hosting provider like Youtube, Vimeo or Brightcove first.
To add a video simply copy the YouTube/Vimeo link or embed code in your video area. You can add a poster frame and choose an optional start/end time.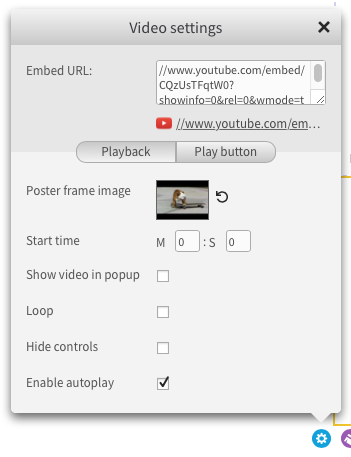 In the publication, the video is displayed as a poster frame image with a play button over it. When the user clicks on it, either the video plays directly or a popup window opens in which the video plays.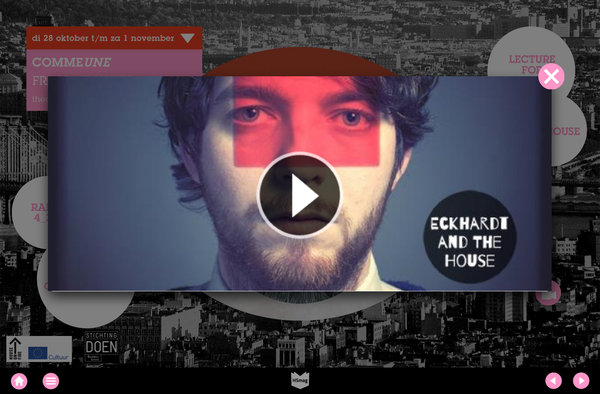 Frequently Asked Questions about Video Usage in H5mag
Can I use another video provider besides YouTube/Vimeo/Brightcove?
Yes. The easiest way is to simply add an iFrame area with the correct embed code, optionally placed in a popup.
Can I upload MP4 files within H5mag, and not use YouTube/Vimeo/Brightcove?
Yes, in some cases. For (silent) background videos in H5mag Professional we have a beta feature available to upload videos. Contact us to enable this for your project.
For general video usage, we recommend to use YouTube, Vimeo or Brightcove. These platforms are optimised for optimal content delivery.
In case you don't want to use these providers, we have a built-in video hosting service for H5mag Enterprise customers. Contact us for more information.
Last modified: