Import Animations from Adobe Animate
This topic is about importing an Adobe Animate project into a H5mag edition

Objectives
After going through this guide, you'll know
How to publish an Adobe Animate project
How to import an animation into an edition
Before You Start
Make sure the project platform is "HTML5 Canvas"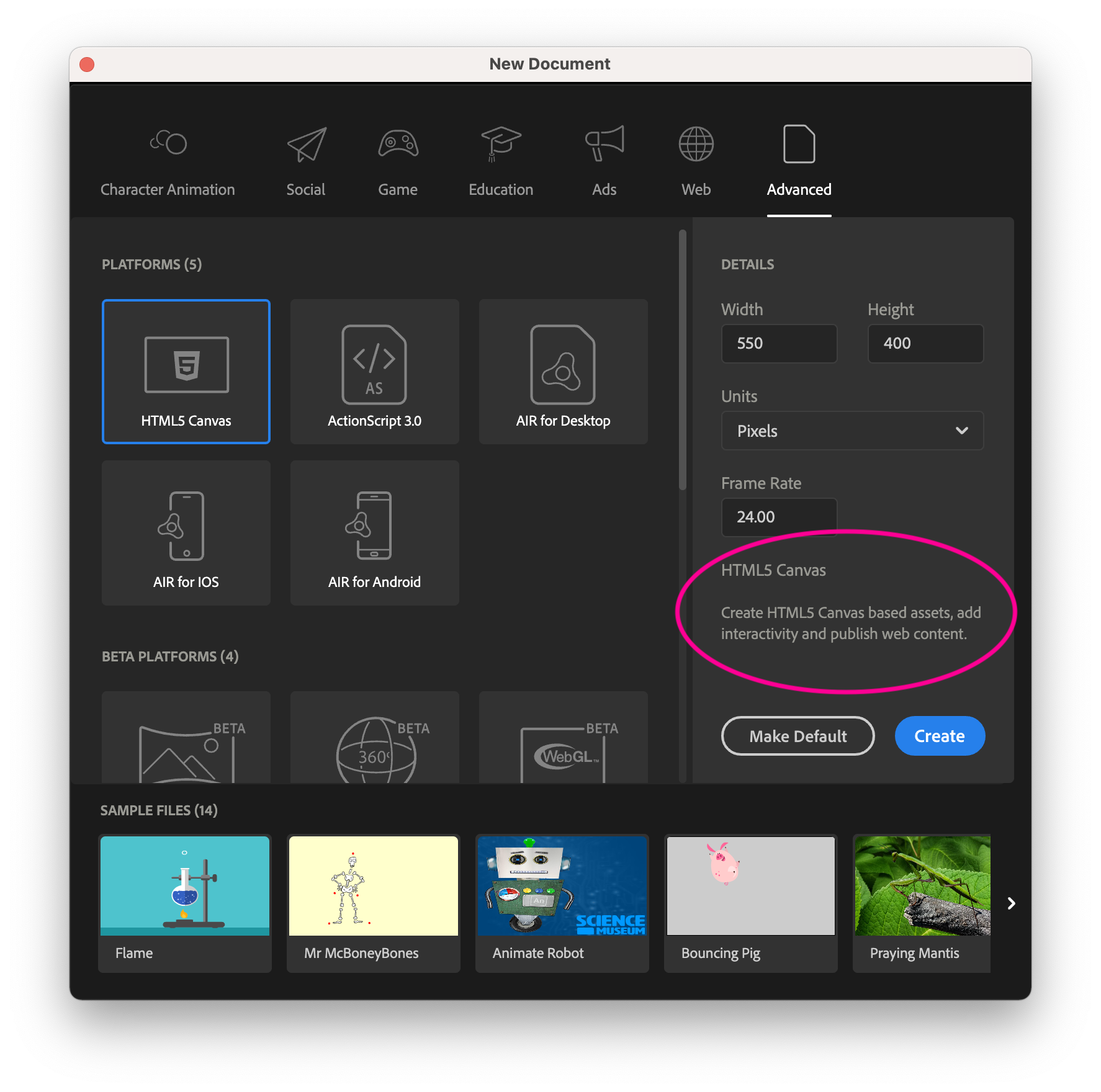 Publishing an Animation
1. Click on File › Publish Settings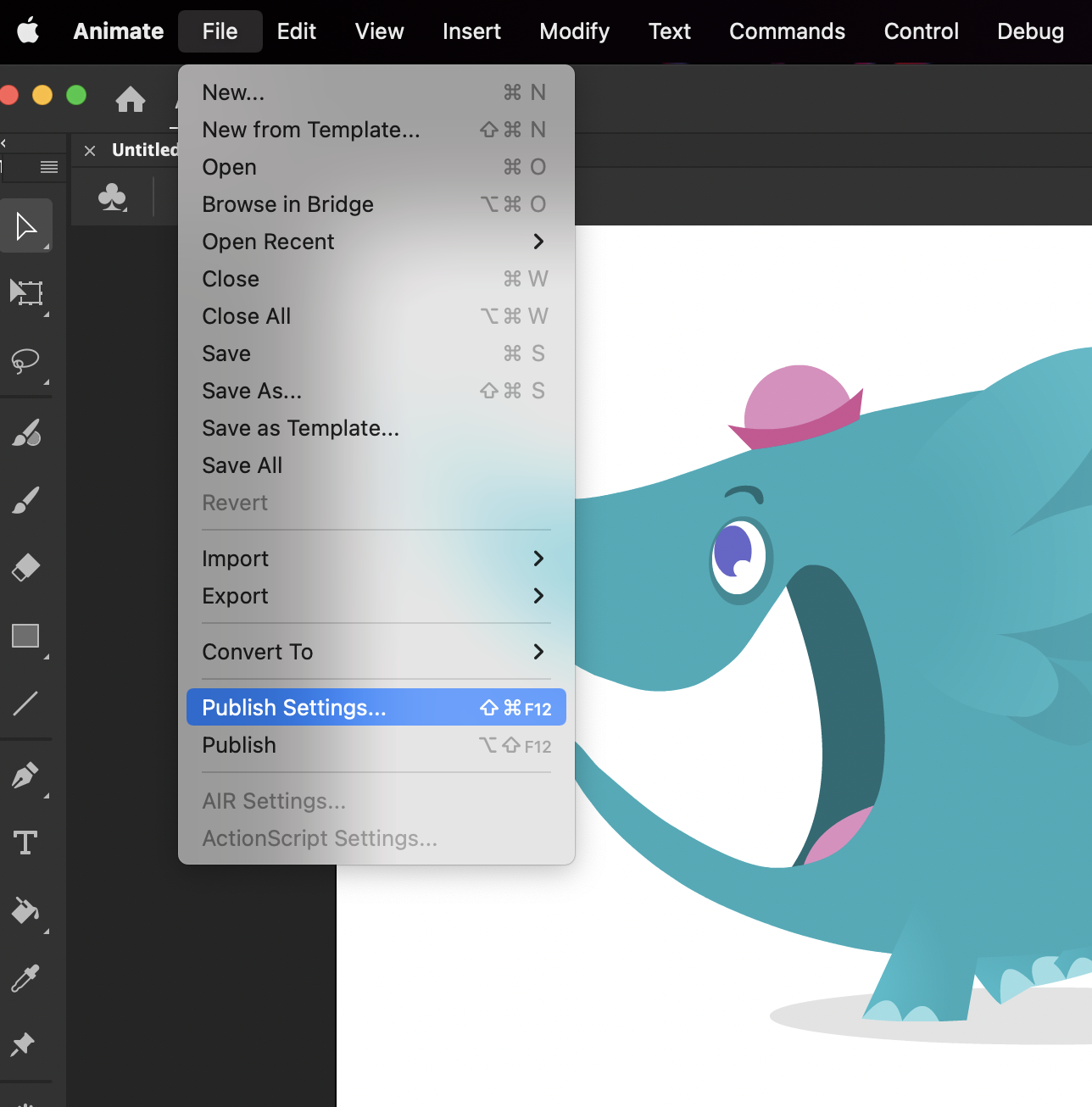 2. Make sure to select the "JavaScript/HTML", since H5mag only supports this format.
Check the "Make Responsive" checkbox, because this enables the animation to always cover the entire section.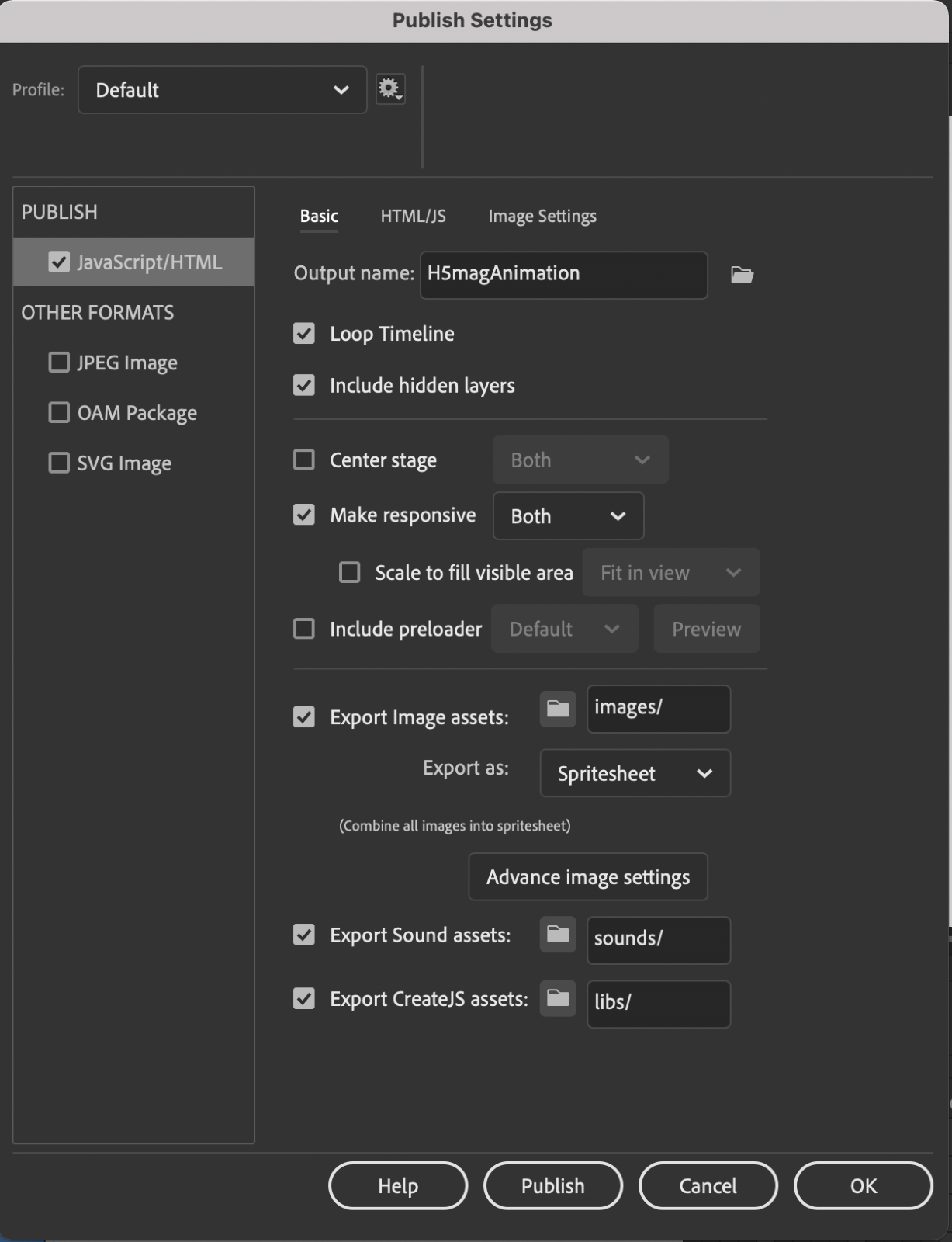 Importing Into an Edition
1. Click on Add Area › Advanced › Adobe Animate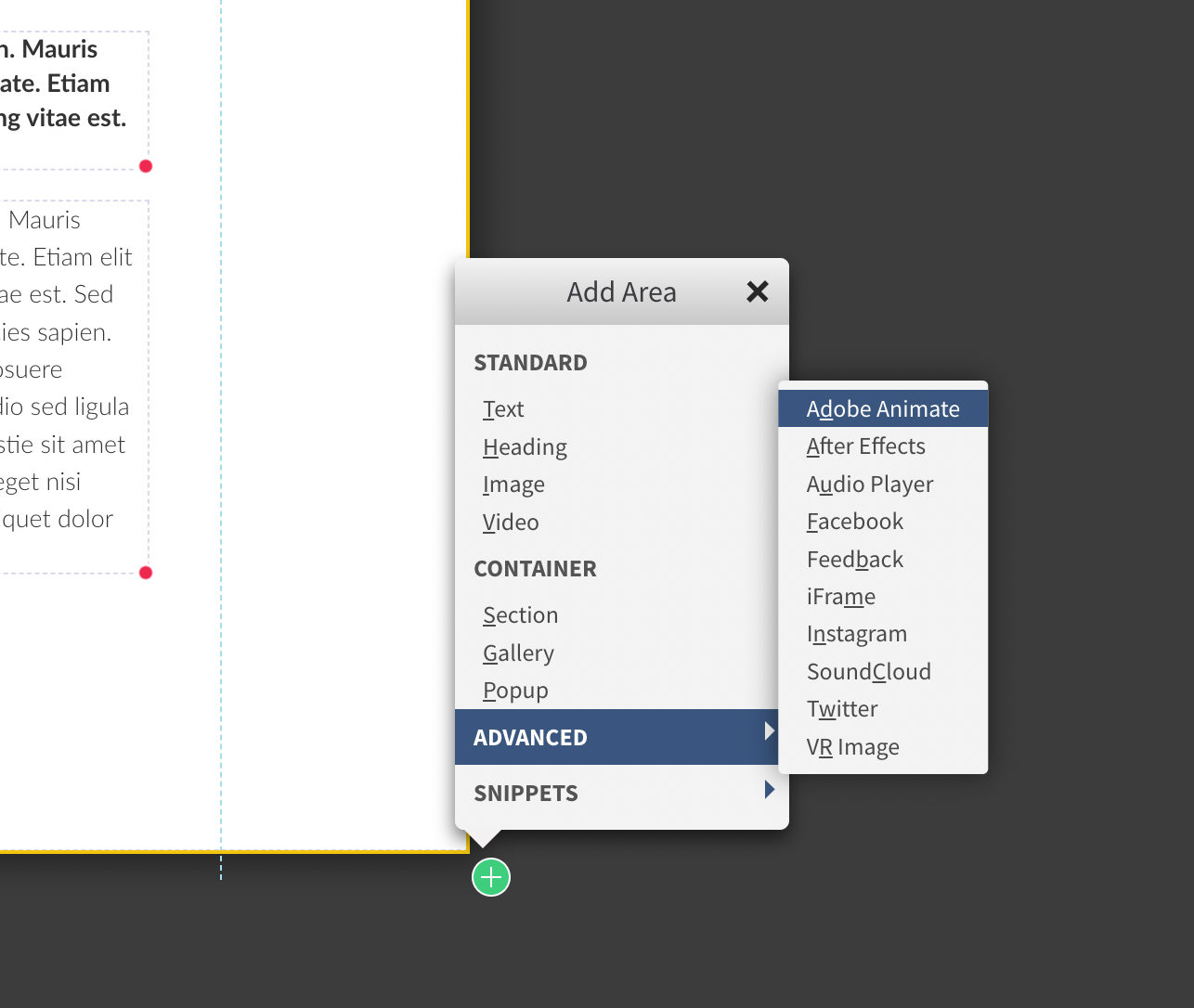 2. Click on the "Choose File" button and select the Zip file which contains the published animation.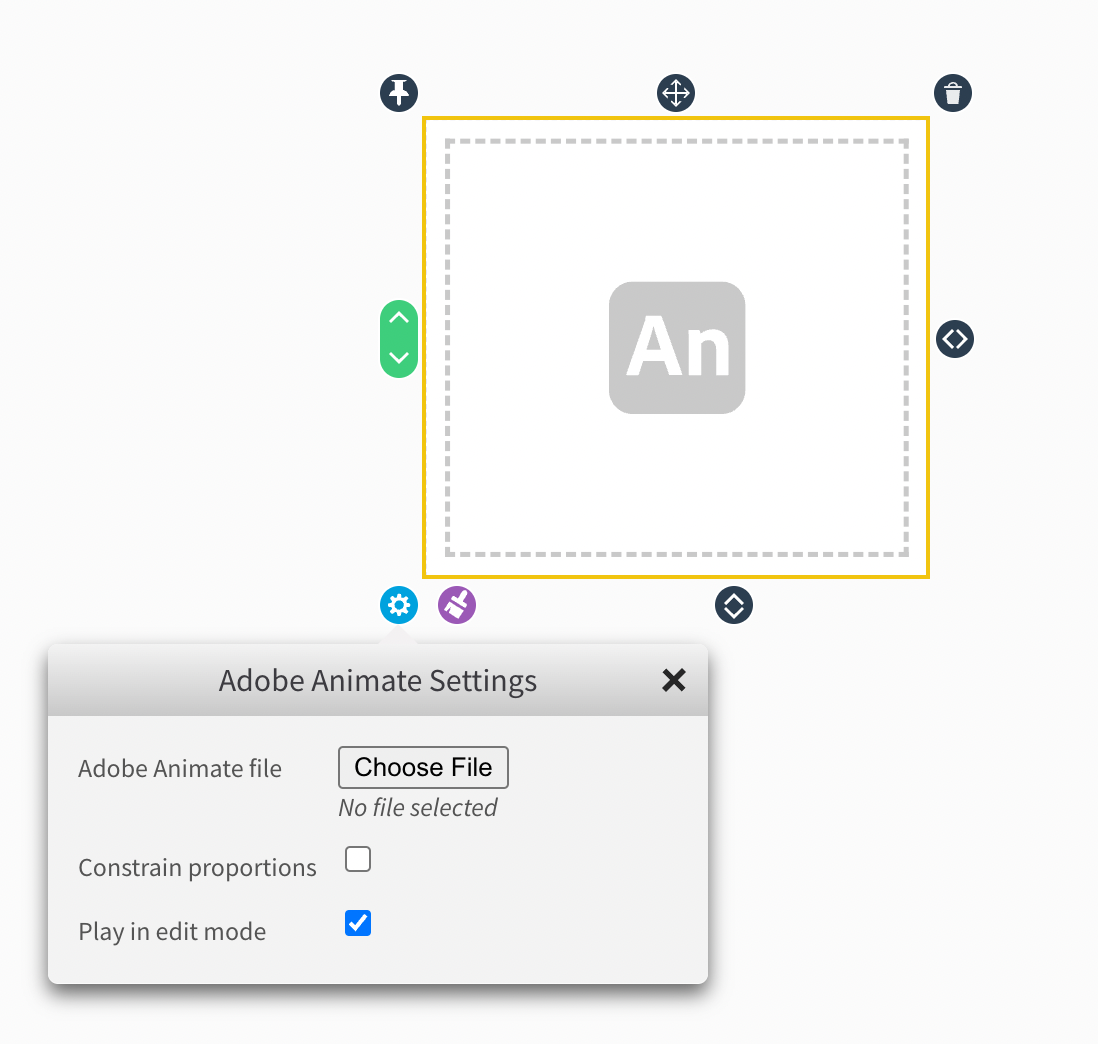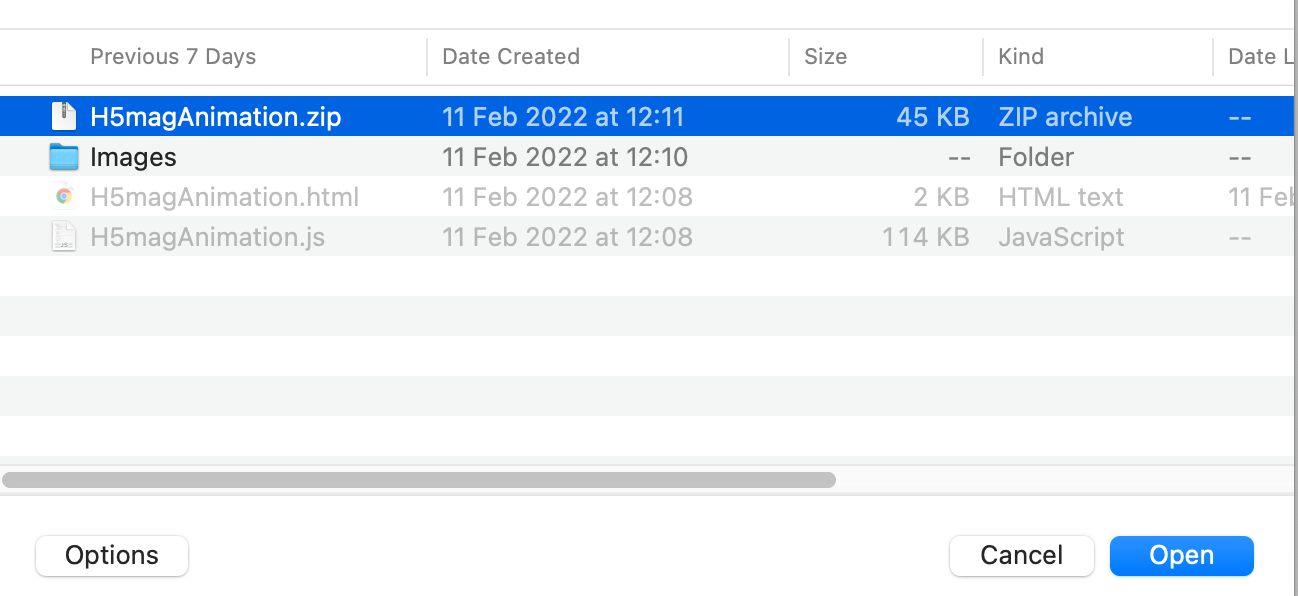 3. After importing, the animation automatically animates in the editor. You can turn this off by unchecking the "Play in edit mode" checkbox.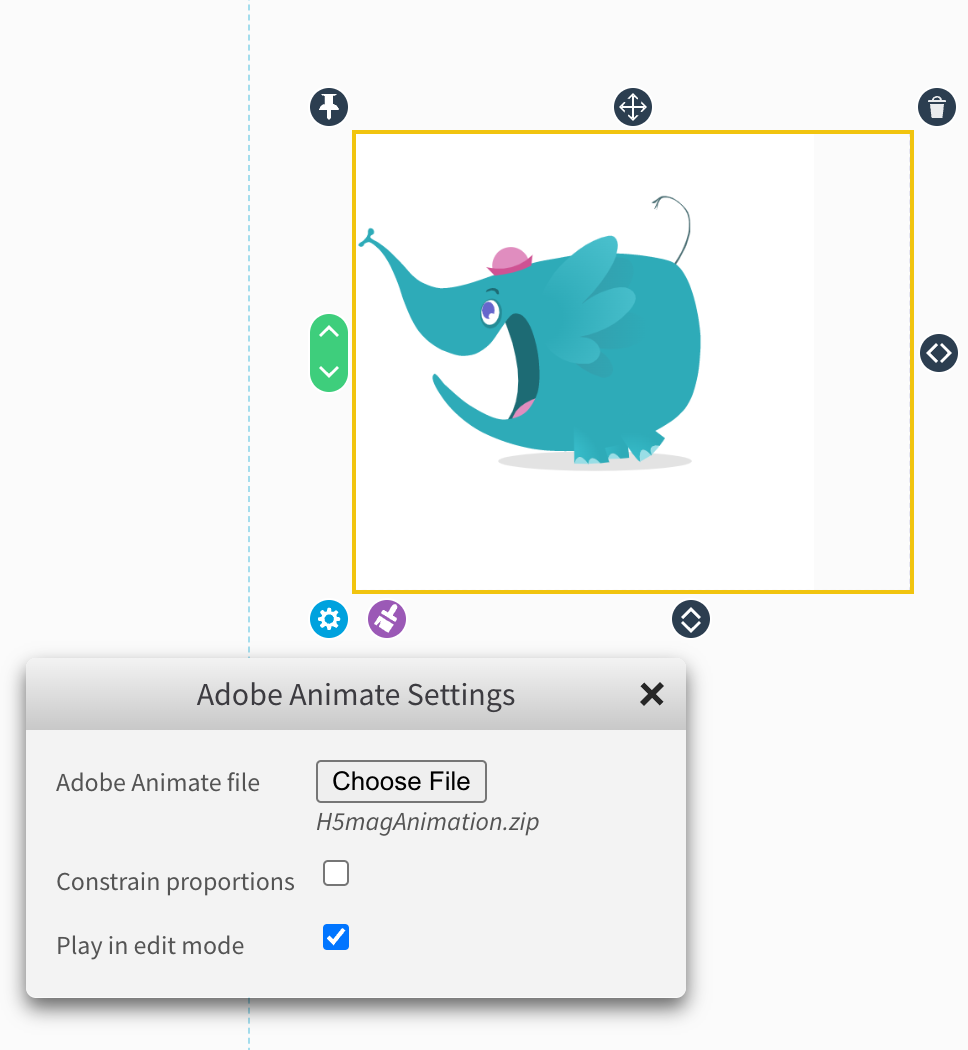 Now that you've reached the end of this guide, you've learned
How to publish an Adobe Animate project
How to import an animation into an edition
Last modified: