Exporting existing subscribers to Mailchimp using Zapier Transfer
This topic is about exporting existing. H5mag subscribers to Mailchimp using the H5mag Zapier app.
Objectives
After going through this guide, you'll know
How to connect Zapier with H5mag
How to retrieve subscribers data from H5mag
How to export subscribers data to Mailchimp
Before You Start
Connect H5mag to Zapier
Go to the page "My Apps"
Click on the "+ Add Connection" button
Search for the app "H5mag"
Copy your public API key from https://account.h5mag.com/account/api and paste it in the "API key" input field
Creating a transfer
Create a new transfer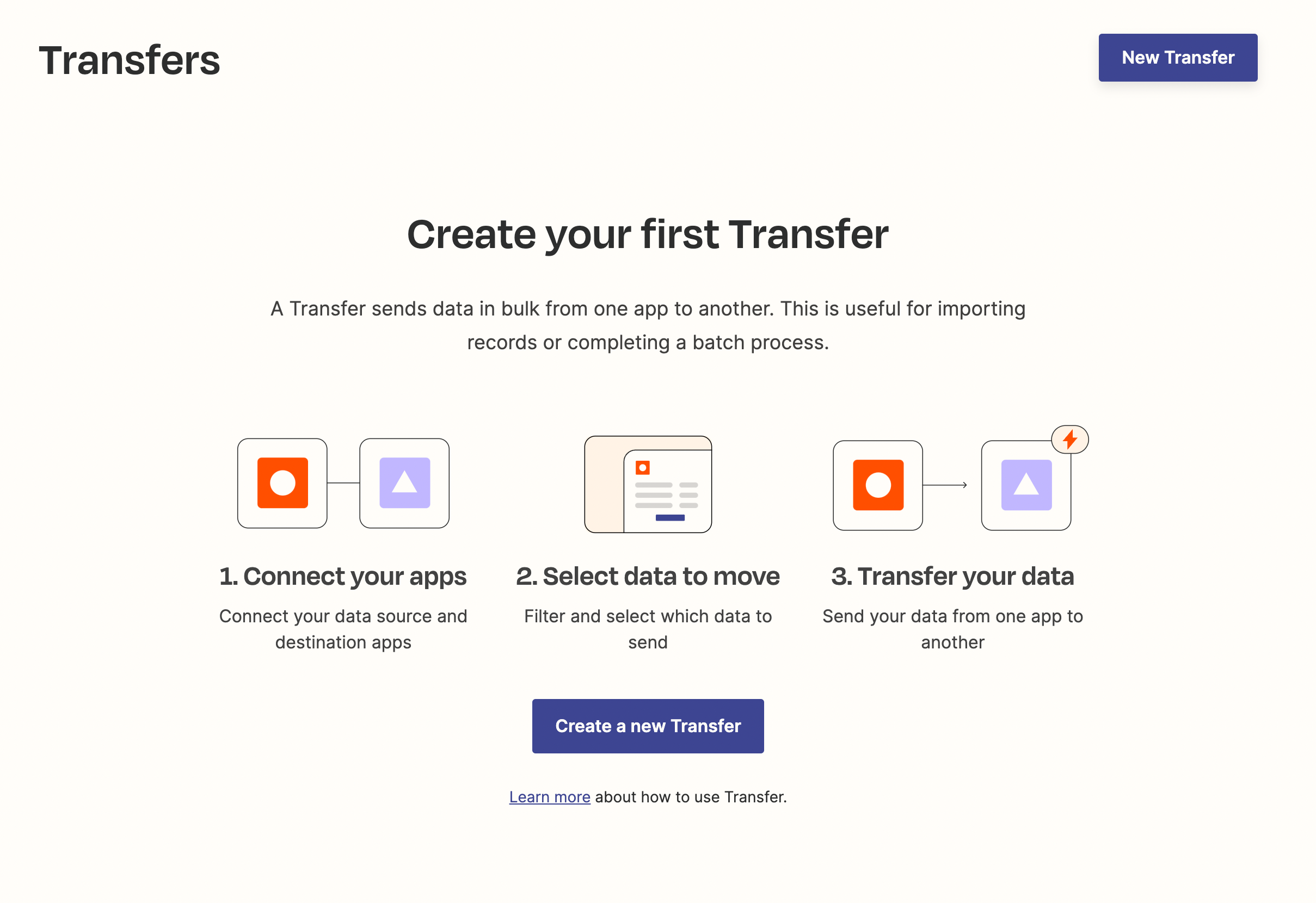 Select "H5mag" as the source app and as source data "Subscribers". The destination app should be "Mailchimp", because we want to export all the subscribers from H5mag to Mailchimp.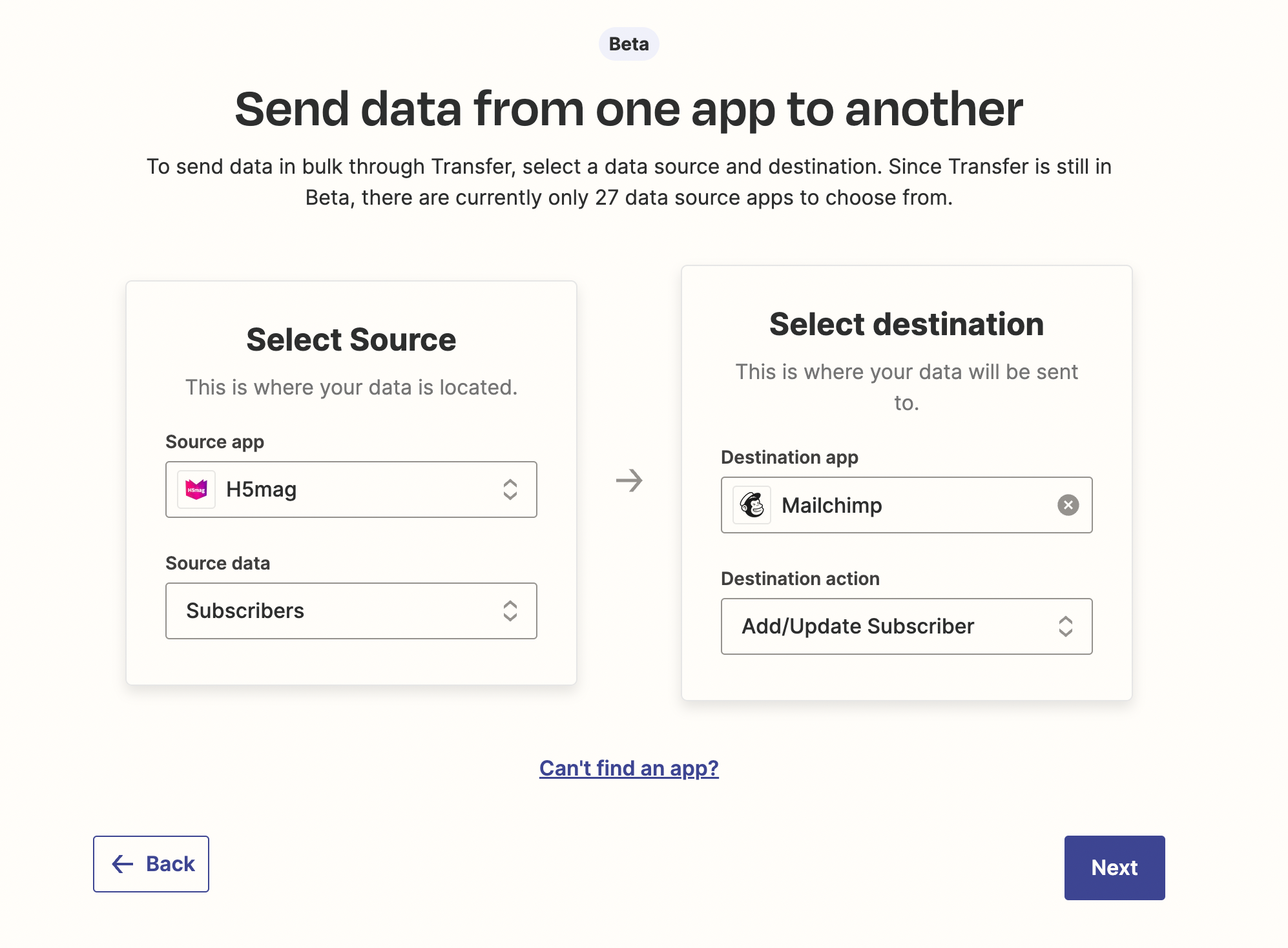 Select the H5mag project which you want to export the subscribers from.
Connect your Mailchimp account
Map the H5mag subscribers data with Mailchimp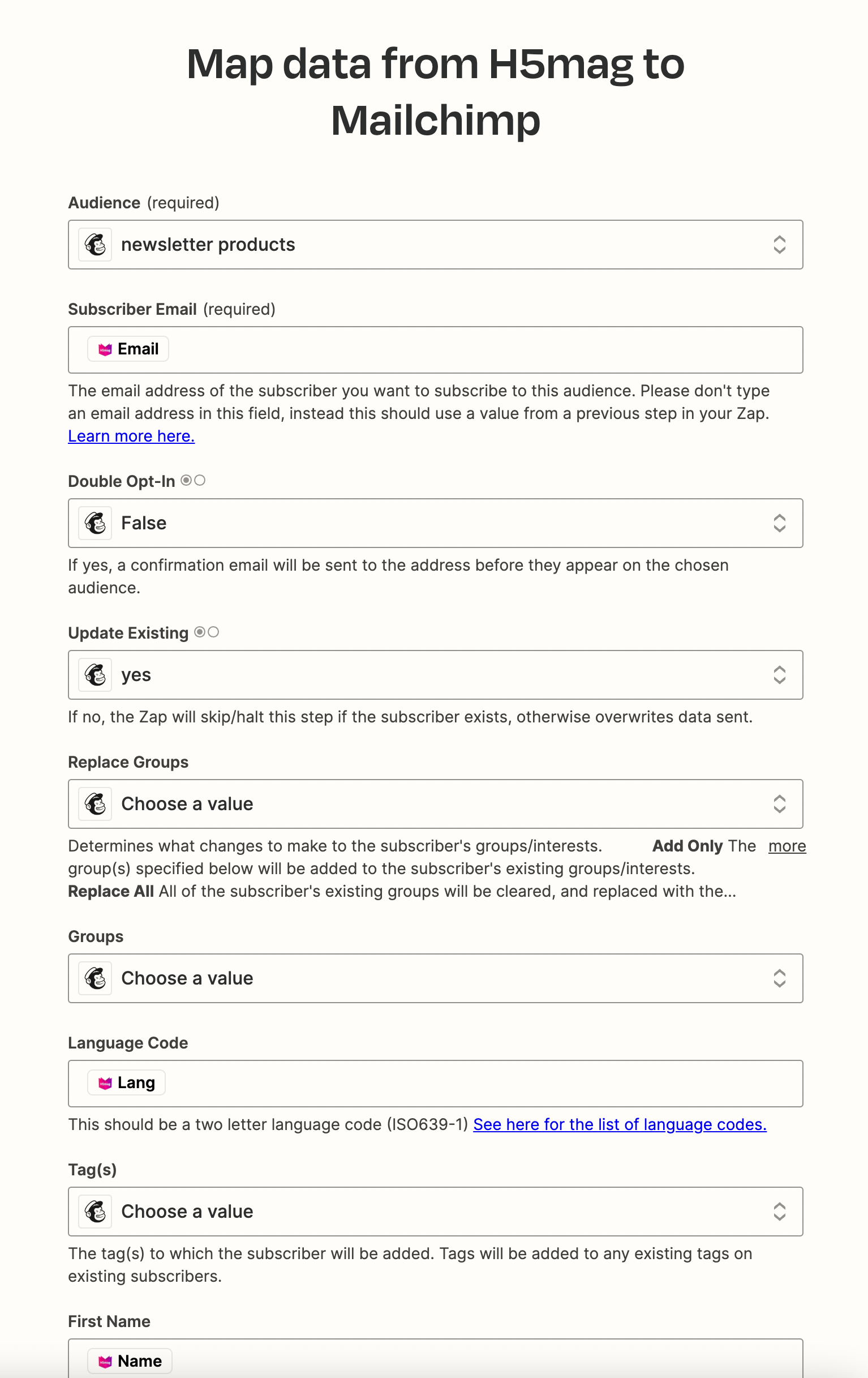 After mapping your data, Zapier will show a preview of the imported subscribers data. This can be used to verify if the data has been imported correctly.
Select multiple subscribers you want to export to Mailchimp

Click on "Send data".
Note: Importing one subscriber costs 1 task. For example: importing 600 subscribers costs 600 Zapier tasks.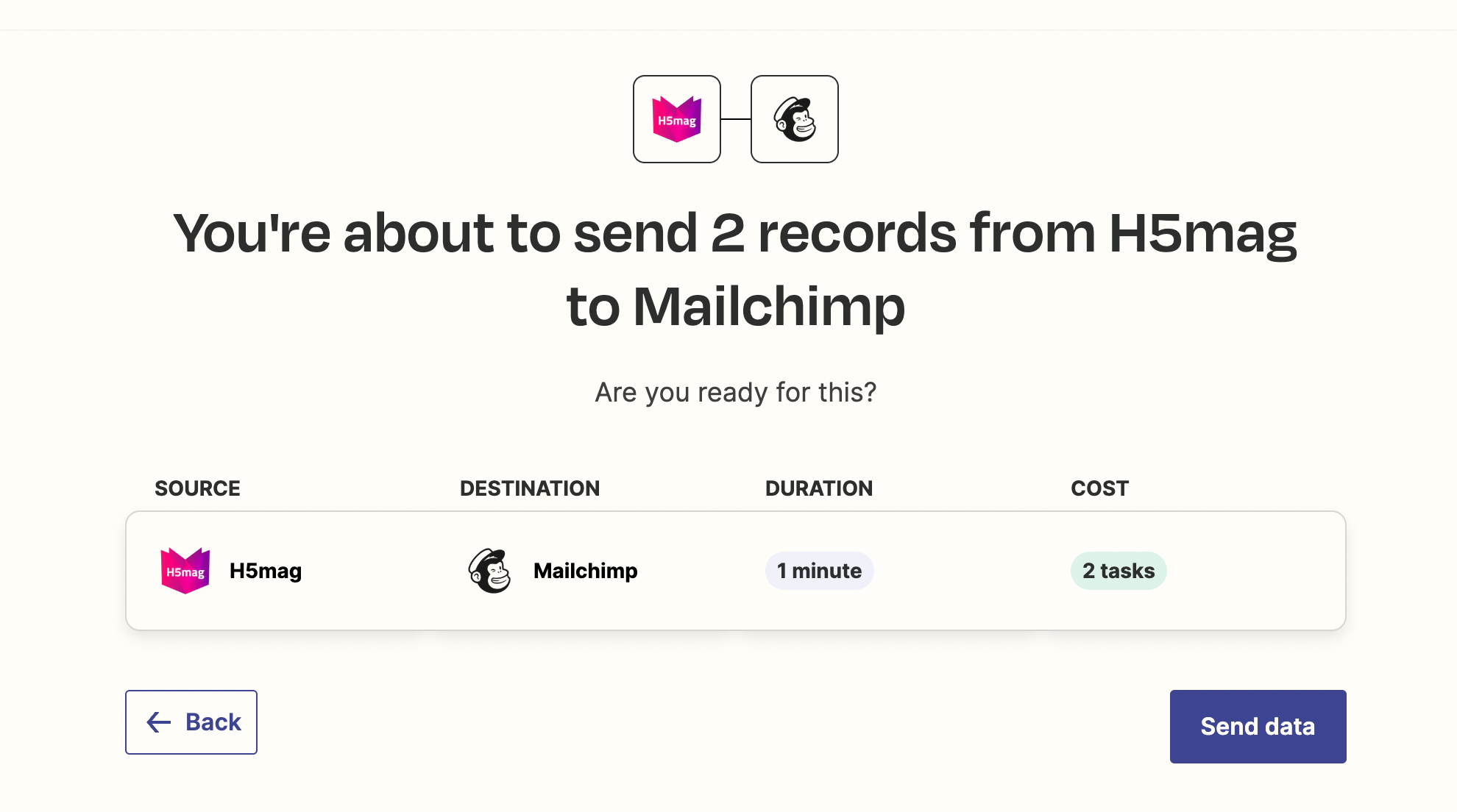 Now that you've reached the end of this guide, you've learned
How to connect Zapier with H5mag
How to retrieve subscribers data from H5mag
How to export subscribers data to Mailchimp
Last modified: