Automate Referrals Using Zapier
This topic is about filtering subscribers based on their referrals using Zapier Path. In this guide we will filter subscribers based on their "entry url". The "entry url" should contain our latest edition title "Madrid".
Objectives
After going through this guide, you'll know
How to use Zapier Path
How to filter subscribers data by "entry url"
Before You Start
Connect H5mag to Zapier and add a H5mag trigger
Select "Retrieve a Subscriber" as event
Test the trigger
More information about connecting and setting up the H5mag Zapier app.
Creating a path to filter referrals
Add an action "Path" after the H5mag trigger.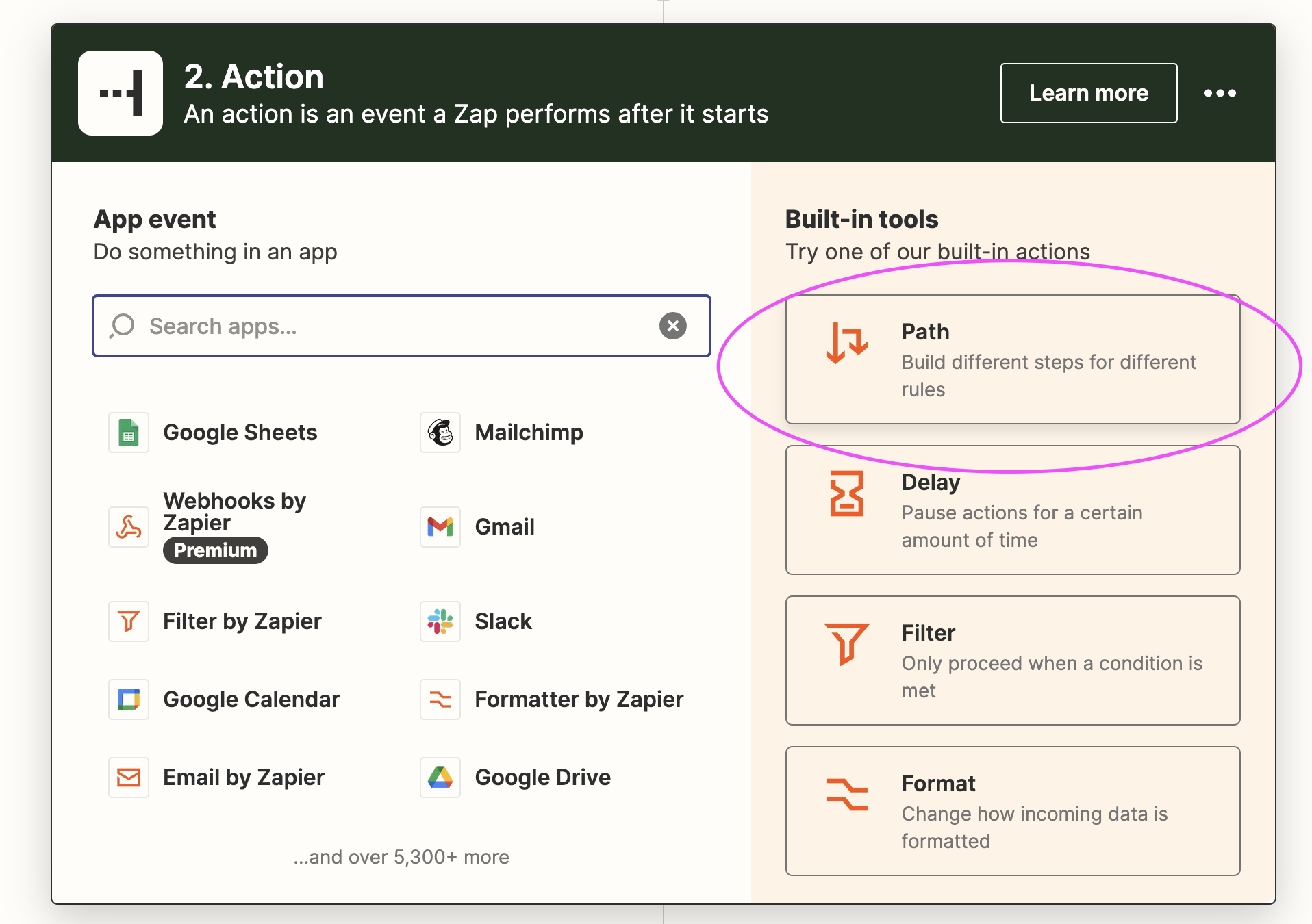 Edit "Path A" and change the name to "Madrid Subscribers"
Edit the "Rule setup". We want to retrieve only subscribers that have been referred by our Madrid edition . So the "entry url" of a subscriber should contain the text "Madrid". Click on continue to test if the "entry url" matches your test subscriber.
After the "Path rule" we want to add (for example) the subscriber to Mailchimp.
Connect your Mailchimp account and map the H5mag subscriber data to Mailchimp.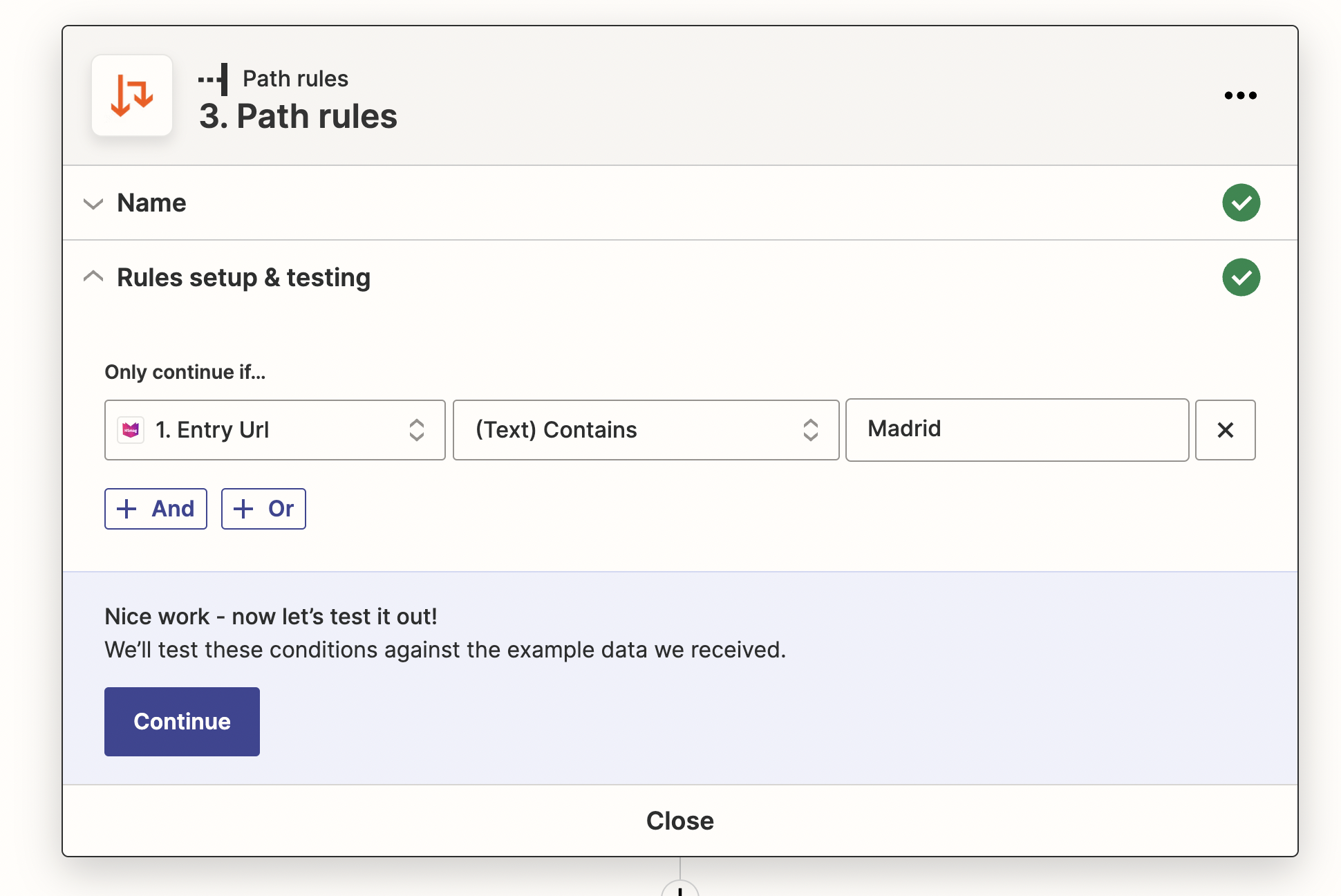 Last modified: