Previews
You can preview an article in your browser by clicking the preview button (bottom right).
Notice that the web address (URL) of the preview has a unique key (code) at the end. This allows you to preview the article on other browsers and devices before your publication is published without having to log in.
You don't need to save the article before clicking on the preview button. The preview will show the current state in the editor. A new preview is generated once you press the preview button.
If you make changes to an article the preview URL will remain the same. The only exception is renaming the article, in that case the old preview URL will no longer work.
Social media sharing actions are disabled in the preview, you will see a message when attempting to share.
Sharing previews with others
You can copy the preview URL and email it to others in order to show your progress. Every time you save, the preview will be updated, you don't need to send a new link. The people who got a sharing link just need to refresh the page.
Mobile and portrait preview
Resize the browser window to see the magazine scale, and switch to the portrait and mobile artboard to get an impression what it will look like on mobile devices.
You can email the preview link to yourself by copying it from the address bar, and then preview it on your own mobile device.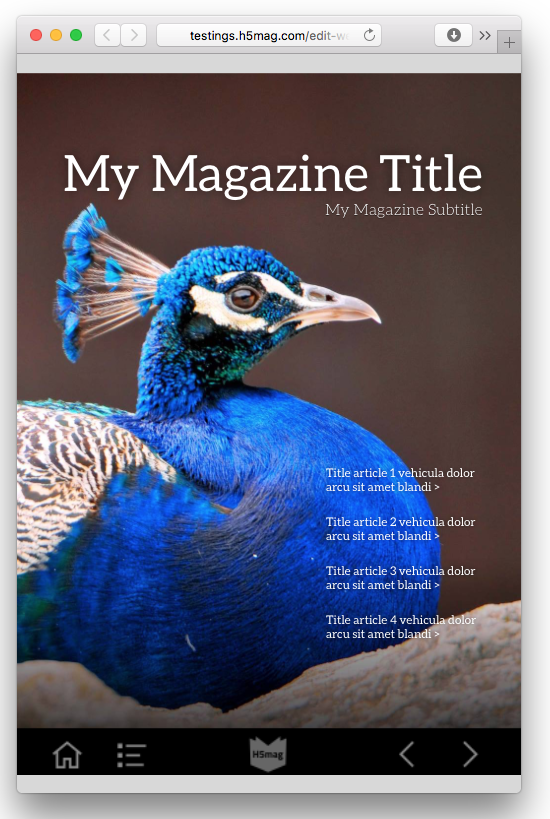 Resized browser window to look at the Portrait display.
Last modified: