Actions
Because H5mag is an online platform you have the possibility to add interactivity to your magazine. The following actions are available:
Popup window opens a popup floating over the current article.
Social media to share a link or follow a account on an online social network.
Internal link for linking to articles within the same magazine.
External link for linking to other magazines or web pages.
E-mail to send an e-mail to a specific address.
Scriptable action for building advanced interactive features like galleries.
Buy button for buying products in a magazine with an integrated shop.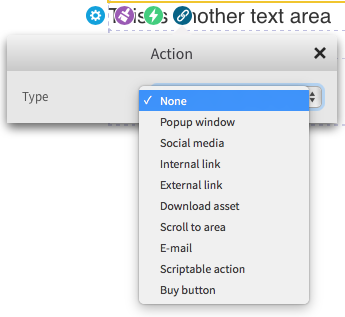 Last modified: